View Web Page on HMI
Weintek R&D team has released the new feature: PLC Web Browser.
With a web browser now available on cMT series HMI, users can view and interact with PLC configuration web pages, view web-based visualization or even websites. They can also use the cMT Viewer APP to open these pages on their PC, phone or tablet. Now users can view even more information about their machines, processes or plants via Weintek cMT HMI.
With cMT HMI web browser you can now:
View webpage interfaces for connected PLCs, Drives and devices to set up parameters and obtain valuable diagnostic information.
View HTML5 web pages of SCADA or devices that support web visualization.
View external websites when the HMI is connected to the internet.
View webpage of devices
View the setting page of a cMT-G01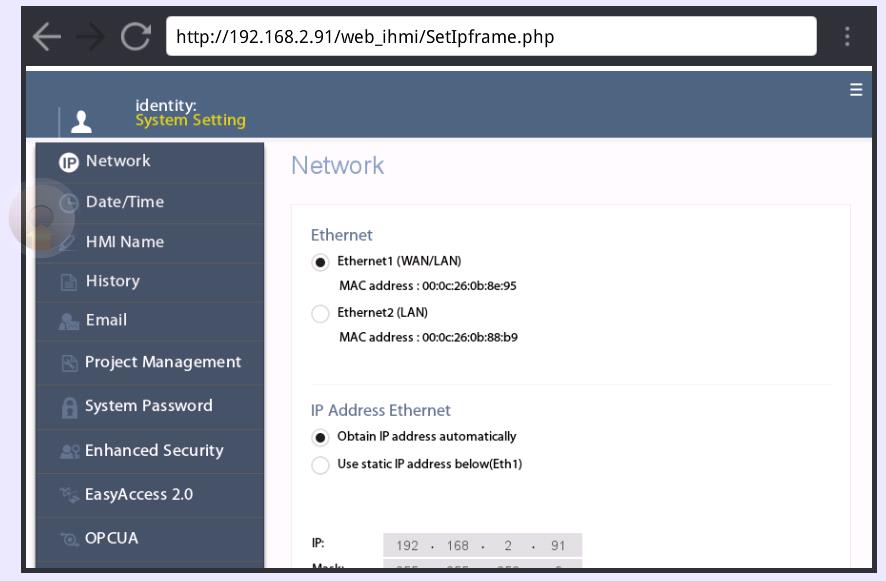 View other website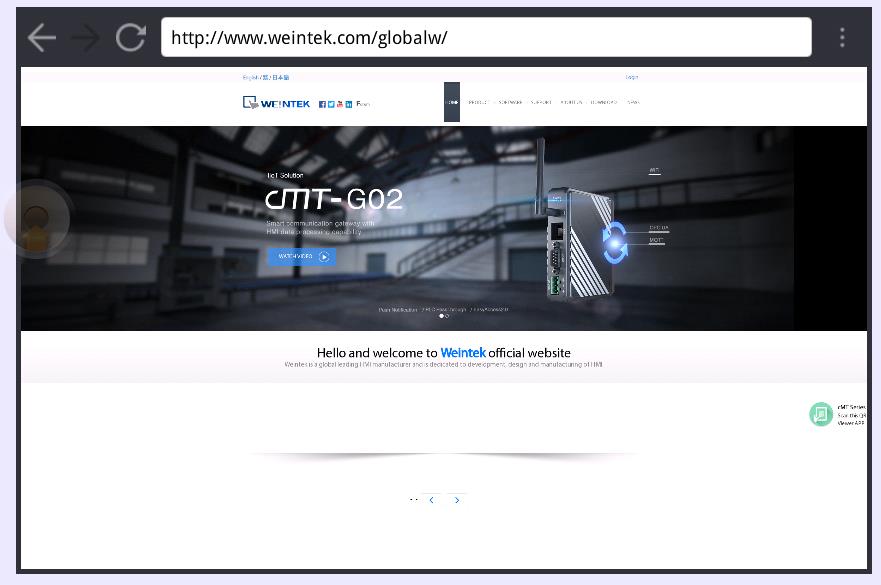 Open webpage on a PC via cMT Viewer APP
Open cMT viewer on PC and connect to cMT HMI. Click on PLC Web Browser object.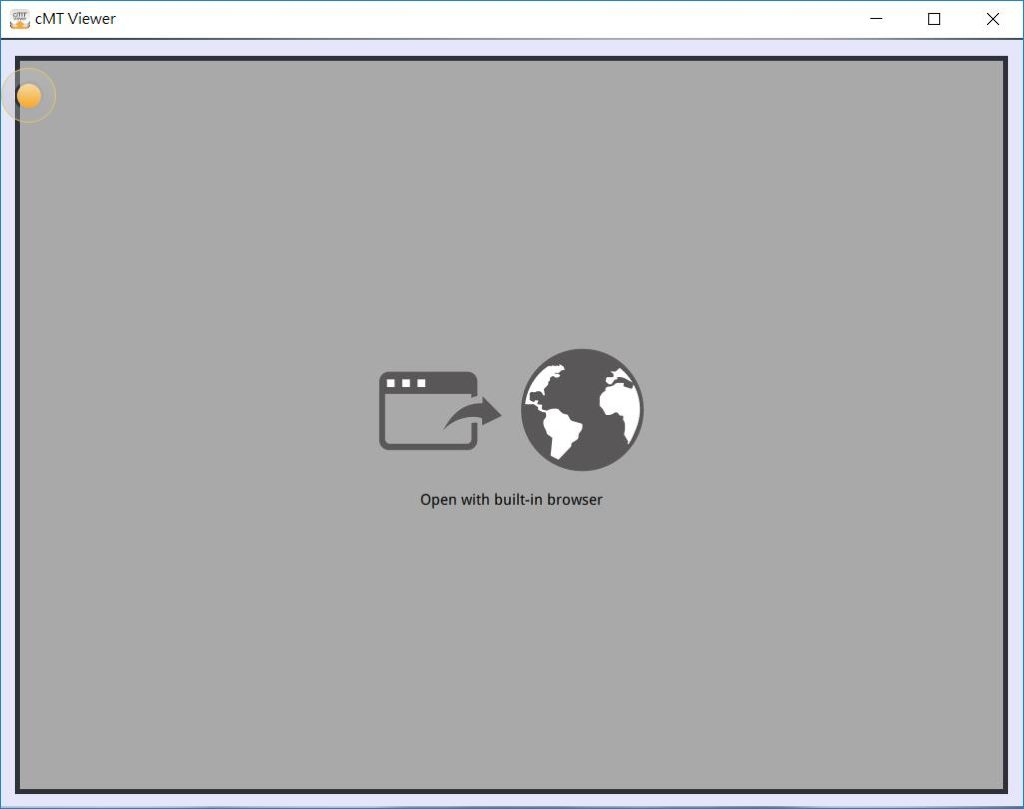 The webpage will be opened on the default browser of PC.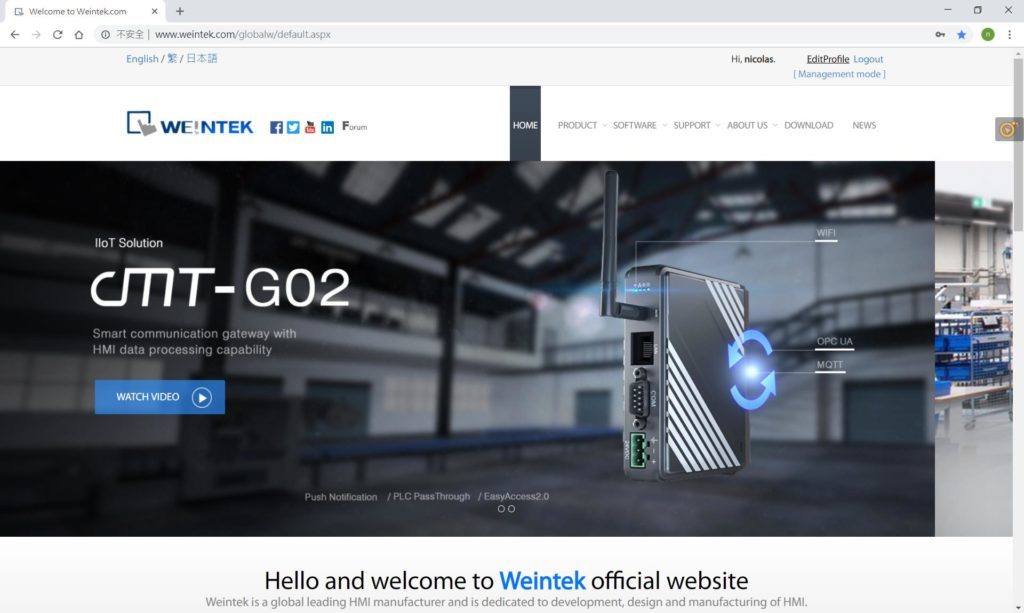 Software Version: EasyBuilder Pro V6.02.01 or later versions (download)
Note: OS version needs to be 20180910 or later version. CODESYS activated HMI is not supported.