Gantt Chart, An Upgraded Way to Visualize Alarms!
Gantt Chart is a new object Weintek RD team has released to visualize events and alarms. Gantt Chart is a type of bar chart that is very suitable to illustrate project schedule. With Gantt Chart, users are able to clearly understand the time at which an event or alarm occurs, and its duration. Combining Gantt Chart with Event Log can help users to effectively compare the frequency of events and alarms.
As easy-to-use as EasyBuilder has always been, users can effortlessly draw a Gantt Chart by selecting a category of events that should be illustrated in Gantt Chart. The events that belong to the selected category will all be shown in the chart.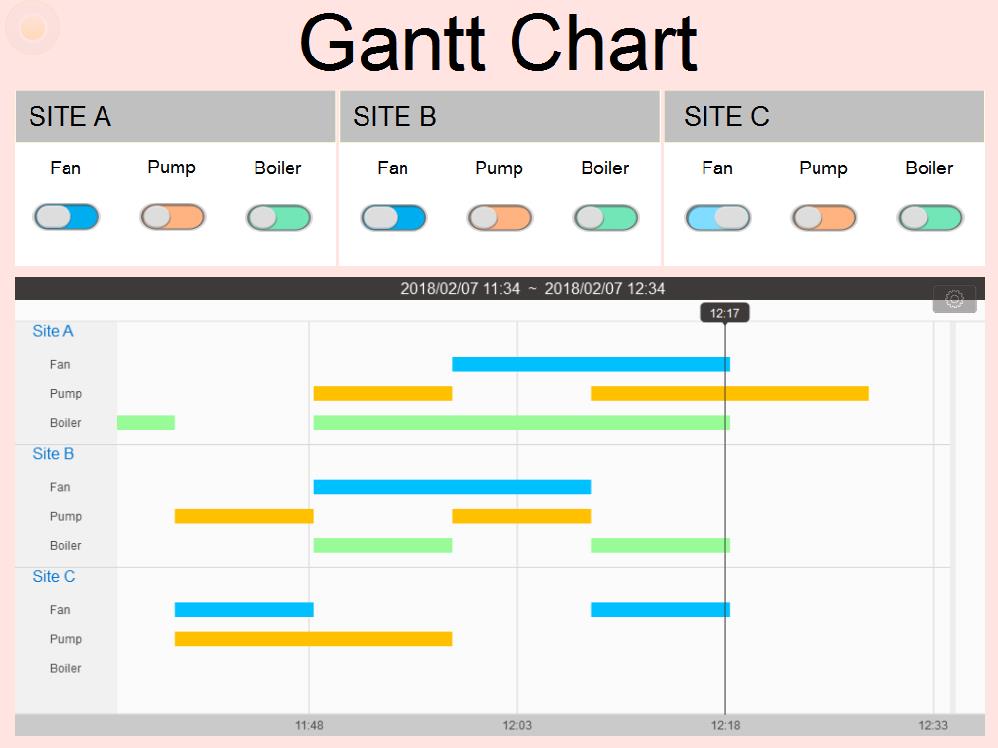 Supported Product: cMT series (excludes smart gateways – cMT-G01 / cMT-G02)
Supported software Version: EasyBuilder Pro V6.01.01 or later versions (download)