BACnet Schedule
Weintek has released a new feature: BACnet Schedule, which allows users to utilize cMT HMI's visualized interface to configure the Schedule object in a BACnet device, in order to write values at a scheduled time. When HMI is connected with BACnet device, BACnet Schedule can be configured on HMI, and the defined values will be written to the Schedule object in BACnet device at the scheduled time.
BACnet Schedule Features:
Visualized Schedule object allowing users that are not familiar with BACnet structure to easily configure the schedule.
Simplified user interface for users to preset a weekly schedule for writing values to Schedule objects.
BACnet Schedule Usage:
Add a Schedule object to BACnet device, and then import tag information to EasyBuilder Pro by importing tag files or searching for the device.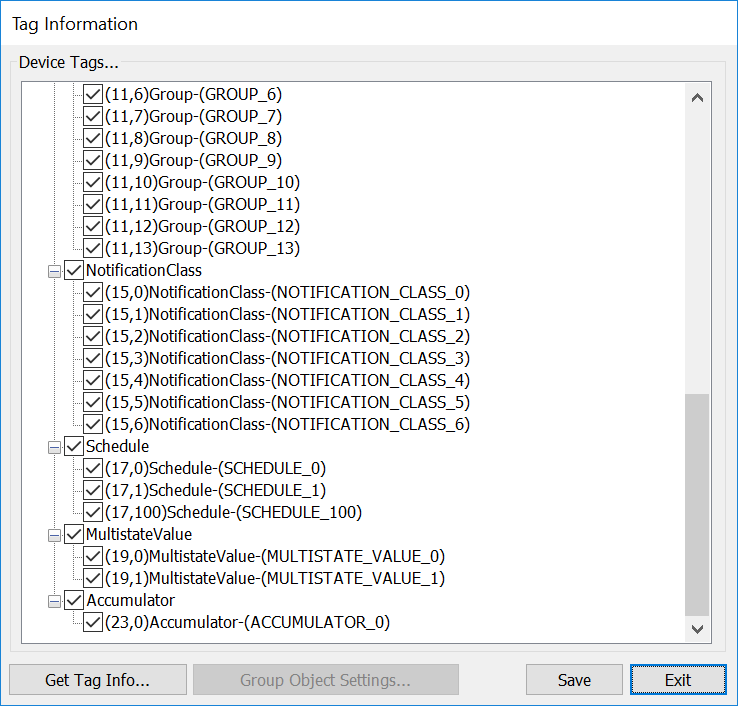 Launch EasyBuilder Pro and open BACnet Schedule settings window to select an existing Schedule object.

Download the project to HMI, set Name, Value, Data Type and Color.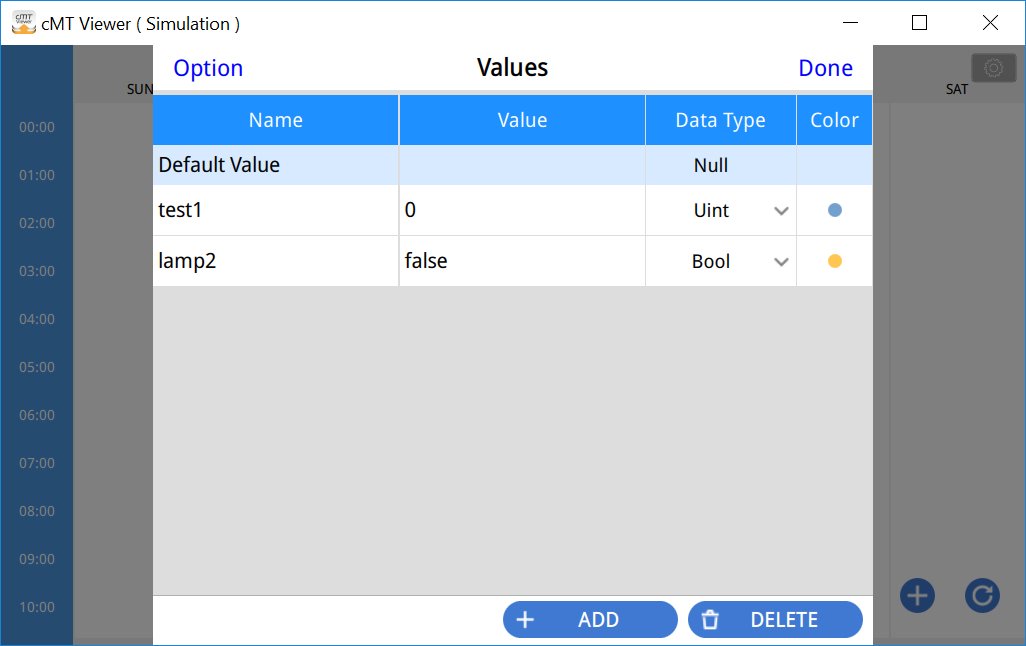 Set the time at which the values are written to BACnet device.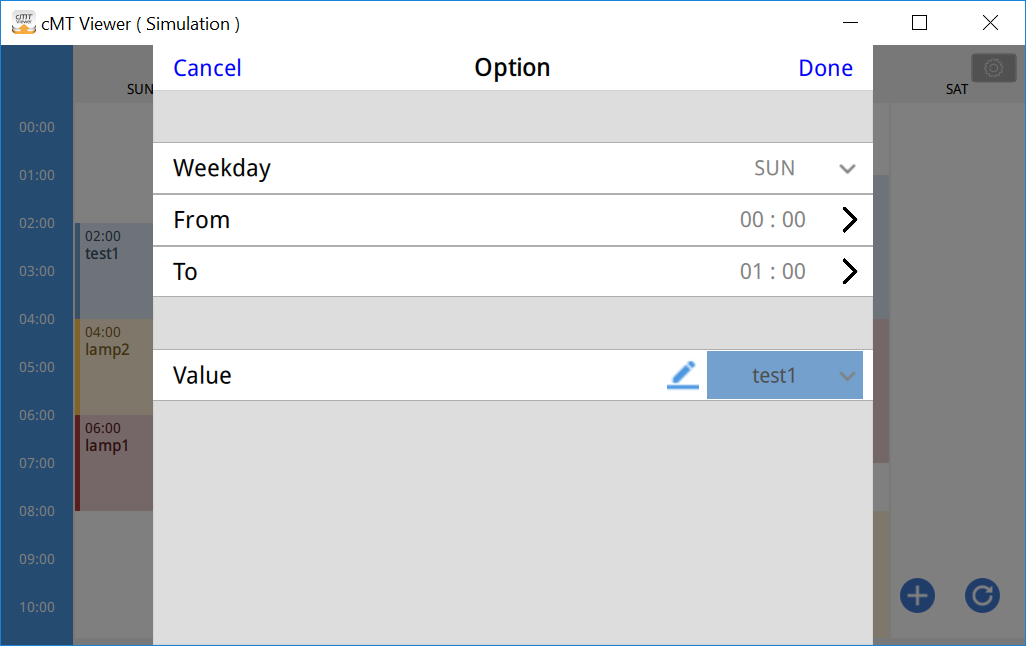 The values will be written to BACnet device after setting. (Please note that on the BACnet device, target objects to which Scheduler object writes values should be configured.)