OPC UA Server Web Configuration
Weintek's cMT Gateway series now supports editing nodes of OPC UA server from web browser.
With this new feature, modifying which node data can be acquired by OPC UA client no longer needs downloading EasyBuilder Pro project into cMT Gateway, but only opening the settings page of cMT Gateway using a browser. In the settings page users can modify nodes, set security policy and select the OPC UA client's authentication method from read only, write only or read/write.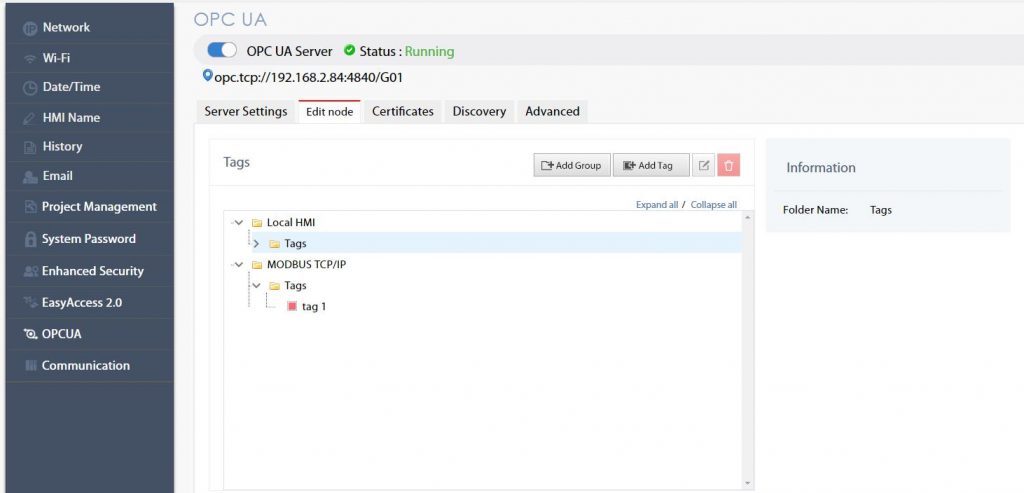 The following is a sample configuration.
Server Settings
Configure web policy.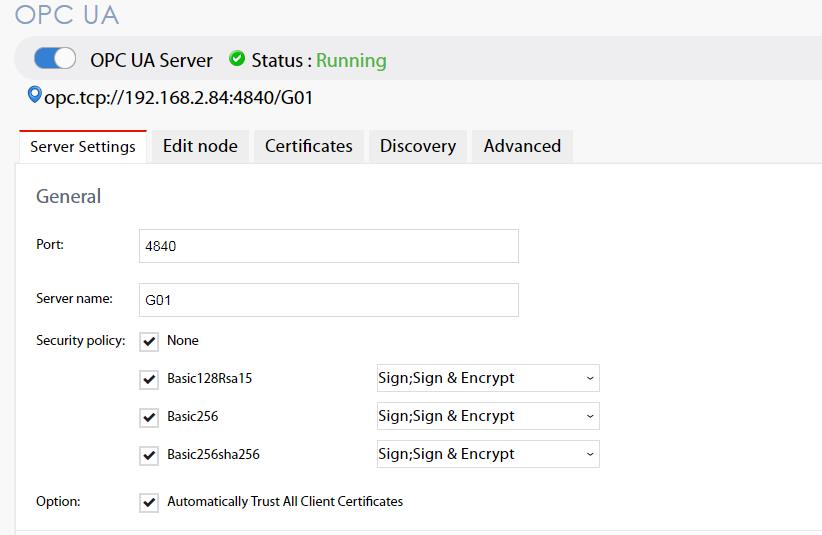 User Authentication
Give read-only, write-only, or read and write permissions to an anonymous user or a user name. The user name and password are the same as in Enhanced Security settings.


Edit Node
Edit nodes on the web page.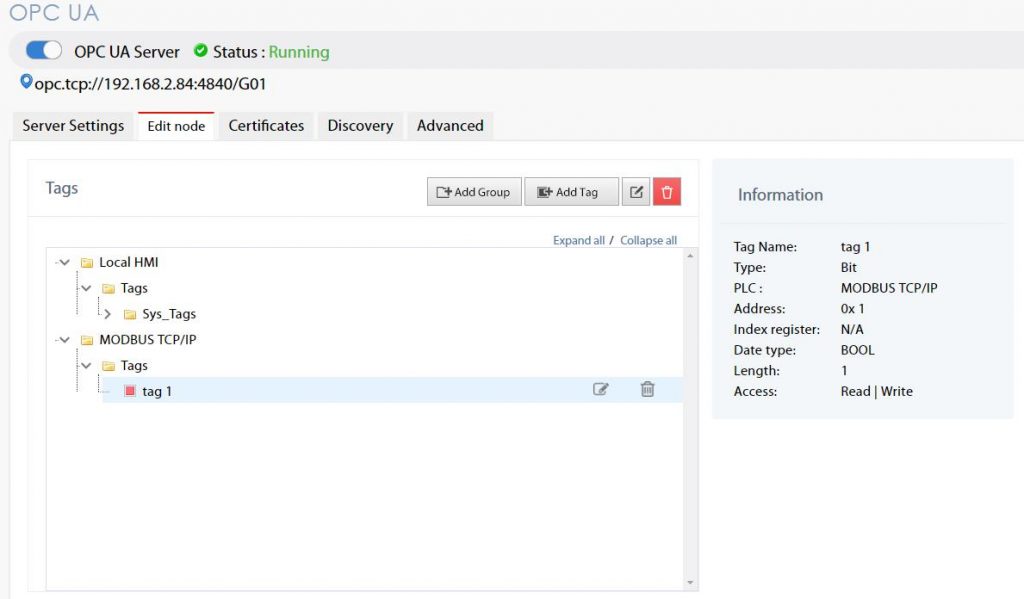 Add nodes.

The node information acquired by the OPC UA client will be: