Control Token: An Uninterfered, Safe and Effective Way to Operate Devices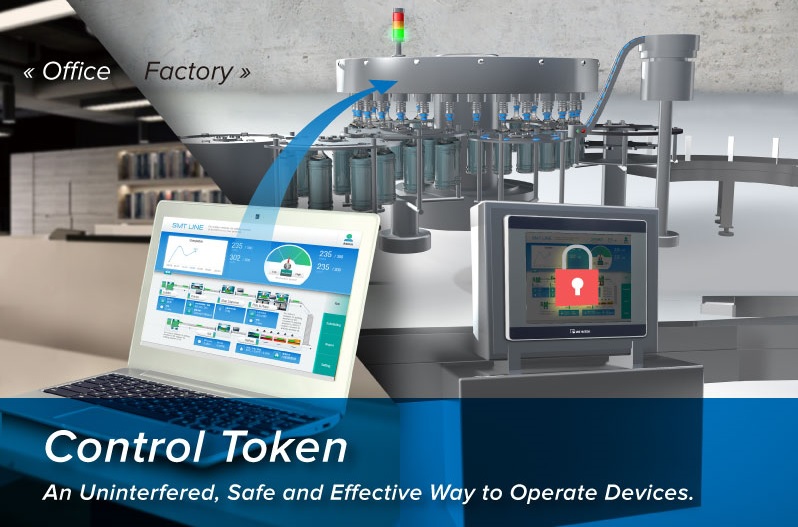 Do you often have security concern about your production devices being controlled simultaneously by multiple HMIs or cMT Viewer devices (mobile phones, tablets, computers…etc.)?
Do you always feel troubled being interfered while you are operating a device?
Wouldn't it be great if you are able to verify whether a device is being used by one else? Or if you are able to send alerts and block other users from operating the device you are using?
Responding to these demands, Weintek RD Team has released a new feature: Control Token, which ensures that only the user that obtains the control token can operate the production device on an HMI or any cMT Viewer device. Once a client obtains the control token, no other clients may control the device at the same time, so the token possessor can rest assured that operation will not be interfered. Passing control token can eliminate unnecessary conflicts and thus saves resources and time.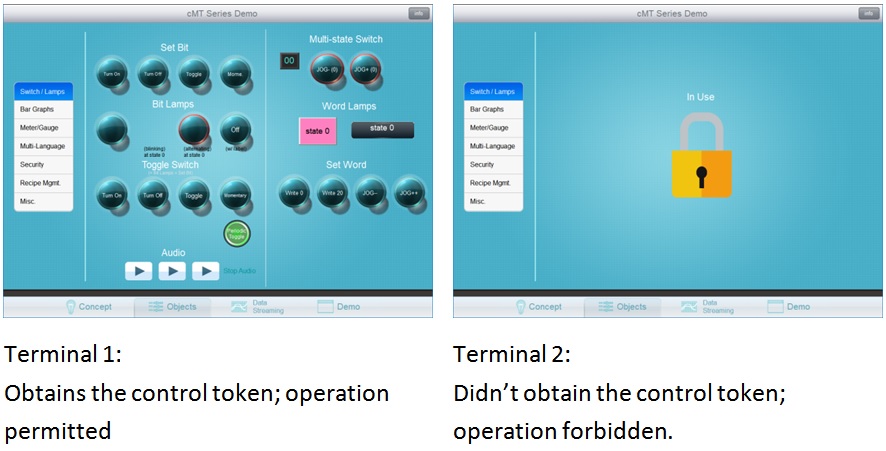 The users that didn't obtain the control token will be put in a queue. When the token possessor finishes operating and releases the control token, the next user in queue will obtain the control token and be able to operate the device from then on.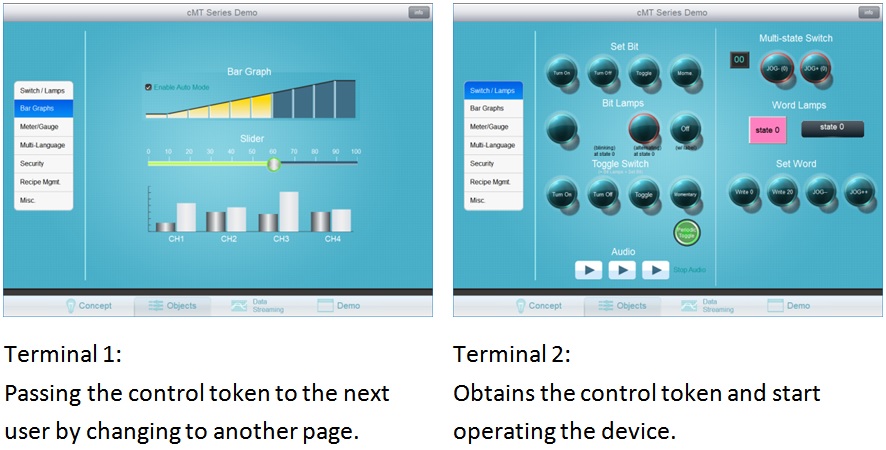 Scenario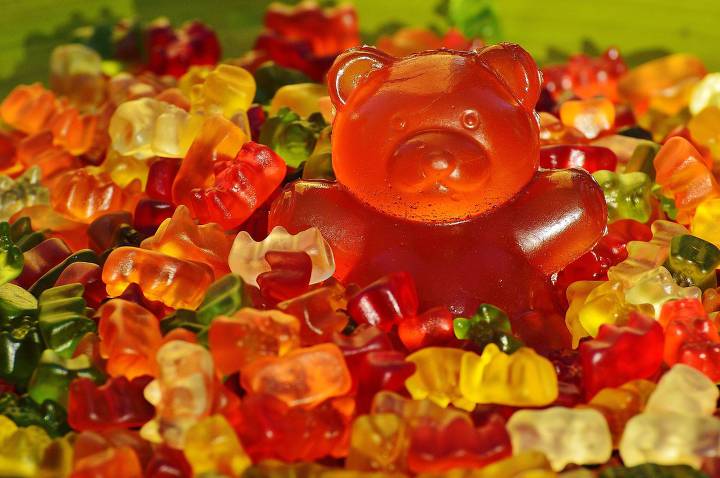 A Gummy Bear factory had just produced a batch of Gummy Bears, and an onsite operator was about to make the next batch red Gummy Bears, and coincidentally, an office staff received an urgent order for some yellow Gummy Bears. Both the onsite operator and the office staff checked and confirmed that the production line was in standby mode, and they simultaneously scheduled for different colors of Gummy Bears, not knowing that they were about to be surprised by a bunch of orange Gummy Bears being made.
Things could all have been changed by using Control Token, where the later user to enter the recipe page will see that another client is currently preparing recipe. That is, when new production order comes, the system will prevent multiple simultaneous operations by blocking the later client and put it into a queue, and wait until the token possessor finishes operation and releases control token. Setting Control Token can keep the production from being interfered, and make sure the products are correctly made.
Supported Product: cMT series
Supported Software Version: EasyBuilder Pro V6.01.01 or later versions (download)