Boosting Productivity with HMI: Integrating Equipment and MES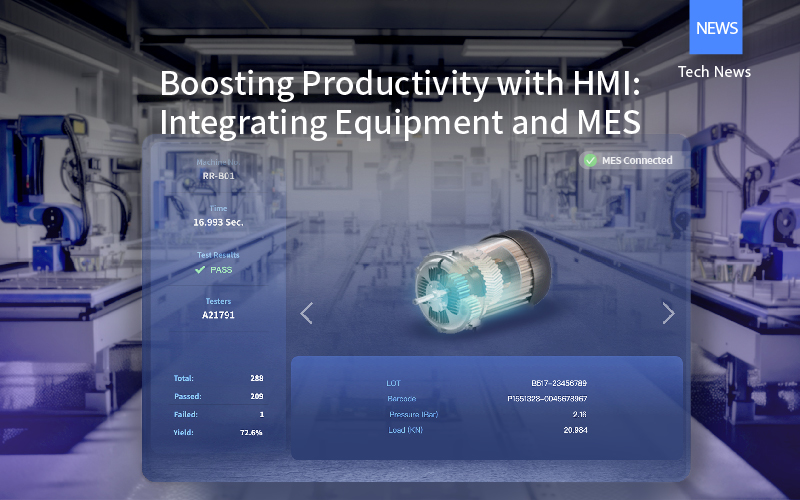 Since its foundation in 1988, FUKUTA ELEC. & MACH Co., Ltd. (FUKUTA) has consistently evolved with the times, having demonstrated excellence in the development and manufacturing of industrial motors. In recent years, FUKUTA has also proved itself to be a key player in the field of electric motors, becoming a key supplier to the world-renowned electric car maker and forming solid partnerships with the rest.
The Challenge
To meet the growing demands, FUKUTA plans to add an additional production line. To FUKUTA, this expansion presents a prime opportunity for the digitization of its manufacturing process, or more specifically, integration of a Manufacturing Execution System (MES) which will lead to a more optimized operation and increased productivity. Hence, FUKUTA's top priority is to find a solution that will facilitate MES integration with a plethora of their existing equipment.
Key Requirements:
Collect data from different PLCs and devices on the production line, and synchronize them to the MES.
Make MES information available to on-site personnel, e.g., by providing them with work orders, production schedules, inventory, and other relevant data.
The Solution
Making machine operation more intuitive than ever, an HMI is already an indispensable part in modern manufacturing, and FUKUTA's is no exception. For this project, FUKUTA opted for the cMT3162X as the primary HMI and harnessed its rich, built-in connectivity. This strategic move conveniently helps overcome many communication challenges and paves the way for efficient data exchange between equipment and MES.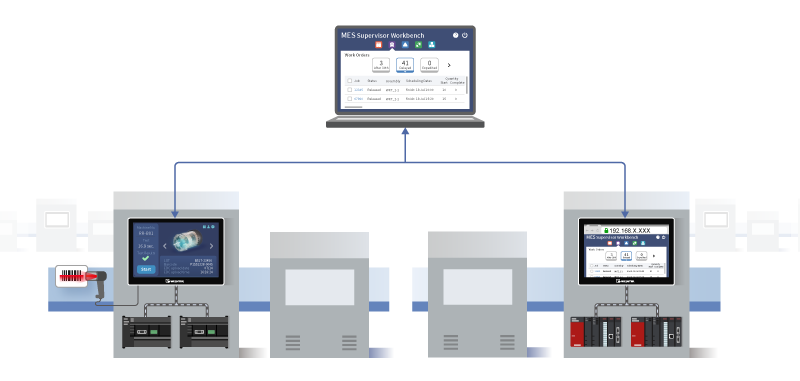 Seamless Integration
1 – PLC – MES Integration
In FUKUTA's plan, a single HMI is designed to connect to well over 10 devices, consisting of the likes of PLCs from leading brands like Omron and Mitsubishi, power assembly tools and barcode machines. Meanwhile the HMI channels all the critical field data from these devices straight to the MES through an OPC UA server. As a result, the complete production data can easily be collected and uploaded to the MES, which ensures full traceability of each motor produced and lays the foundation for easier system maintenance, quality management, and performance analysis in the future.
2 – Real-time Retrieval of MES Data
The HMI-MES integration goes beyond data uploads. Since the MES used provides webpage support, FUKUTA utilizes the built-in Web Browser of cMT3162X, to let on-site teams gain immediate access to the MES and hence the status of surrounding production lines. The increased accessibility of information and the resulting awareness make it possible for the on-site team to respond more promptly to events, minimizing downtime to elevate the overall production efficiency.

Remote monitoring
Beyond fulfilling the essential requirements for this project, FUKUTA has embraced additional Weintek HMI solutions to optimize the production process. In pursuit of a more flexible way of equipment monitoring, FUKUTA employed Weintek HMI's remote monitoring solution. With cMT Viewer, engineers and technicians have instant access to HMI screens from any location so that they can track equipment performance in real-time. Furthermore, they can monitor multiple devices simultaneously, and at the same time doing so in a way that does not disrupt operations on-site. This collaborative characteristic expedited system tuning during trial runs and proved beneficial during the early stages of their new production line, ultimately leading to a shorter time to full operation.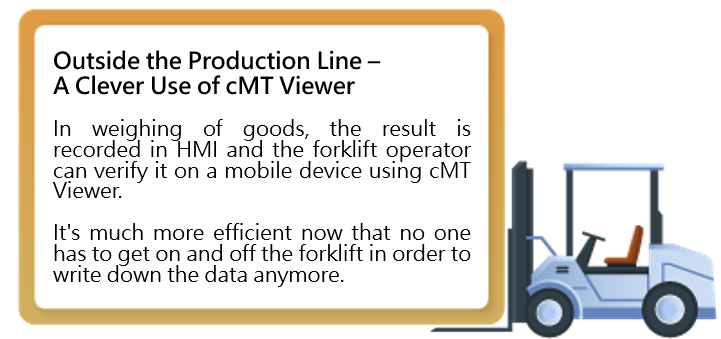 Results
Through Weintek's solutions, FUKUTA has successfully incorporated MES into their operations. This not only helped digitize their production records but also addressed time-consuming problems such as equipment monitoring and manual data recording. FUKUTA anticipates a 30~40% increase in motor production capacity with the launch of the new production line, with annual output of approximately 2 million units. Most importantly, FUKUTA has overcome the data collection hurdles commonly found in traditional manufacturing, and now they have full production data at their disposal. These data will be crucial when they seek to further enhance their production processes and yield in the years to come.
Products and Services Utilized:
cMT3162X HMI (cMT X Advanced Model)
Mobile Monitoring Tool – cMT Viewer
Web Browser
OPC UA Server
Various Drivers