MT8071iP2 Streamlined 7″ HMI with Excellent Value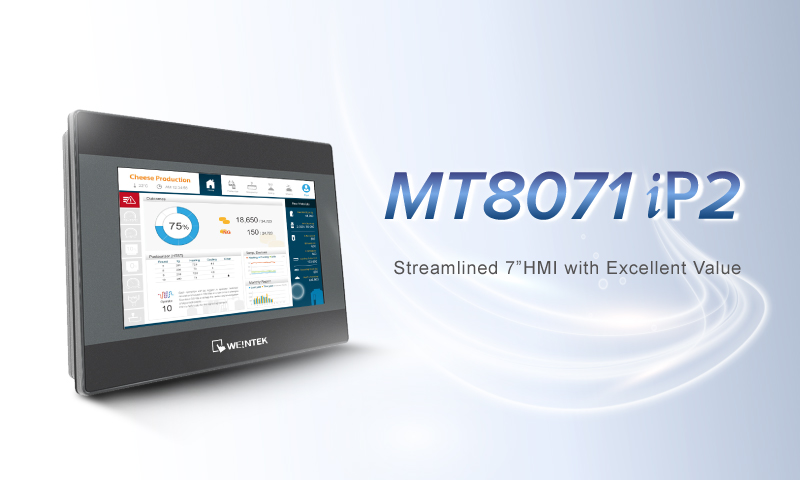 Compact and widely applicable, the 7" HMI has always been popular, and recently its demand has risen significantly amid supply shortages. To that end, Weintek is announcing the release of a new 7" model, MT8071iP2, to provide users more choices on 7" HMI.
Compared to MT8071iP, MT8071iP2 features identical look and software features, and it performs just as well but with a lower power rating. In addition, converting an MT8071iP project for use on MT8071iP2 is seamless and as simple as opening it in EasyBuilder Pro V6.06.01. There will be no need for any modification* to the original project.
If you are looking for a streamlined 7" HMI with excellent value, MT8071iP2 is here for you.