cMT3108XH – High-performance, Thin-bezel Design, Wide Viewing Angle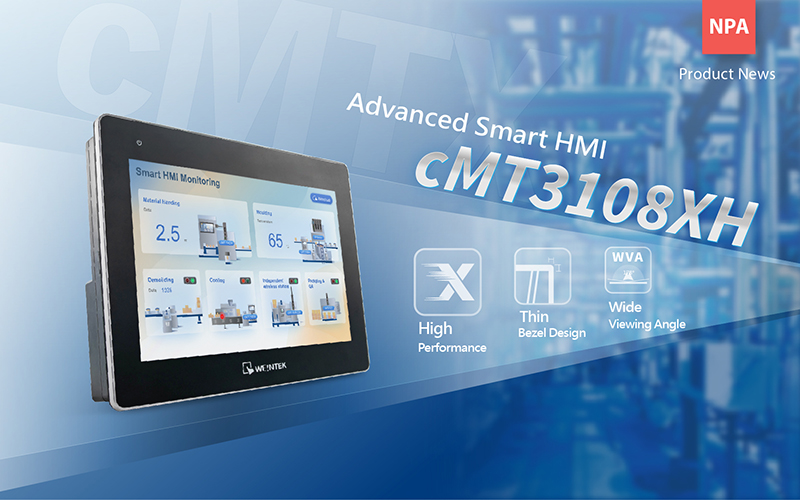 Tailored for IIoT scenarios, Weintek's cMT X Smart HMI has been providing reliable smart monitoring, system integration, and cloud solutions for many. To offer a wider selection of cMT X smart HMI, Weintek now introduces the new cMT3108XH, a 10.1"cMT X Advanced HMI and a complement to cMT3102X.
First of all, cMT3108XH incorporates a brand new thin-bezel design that not only makes room for more screen space but also enhances its overall aesthetics factor at the same time, while the high resolution, 1280 x 800 LCD with wide viewing angle (WVA, 89° all-around) aids in delivering  superior viewing experience.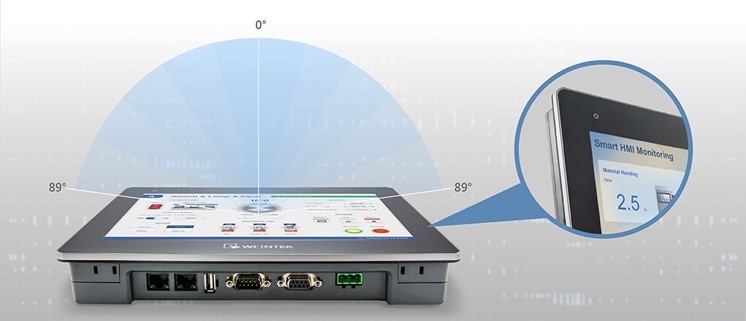 Being an Advanced cMT X Series HMI, cMT3108XH's hardware and software features are nothing short of top-grade. Its quad-core CPU, 4GB Flash and 1GB RAM allow it to overcome the most demanding multitasking challenges. As for connectivity, cMT3108XH hosts a full suite of options, including dual Ethernet ports, WiFi expansion with M02, and all the serial port options (RS232 2W/4W, RS485 2W/4W, SIEMENS MPI, CAN Bus), making it an easy fit in all types of applications.
For software, a multitude of enhanced features are available and lay the foundation of Weintek's signature solutions:

As the world of manufacturing transitions from traditional automation to smart manufacturing, demands for high-performance HMI is bound to increase. We believe that cMT3108XH, with its advanced features and capabilities, will be your perfect companion to facilitate that transformation.