cMT-SVRX – The Next Generation HMI for Smart Monitoring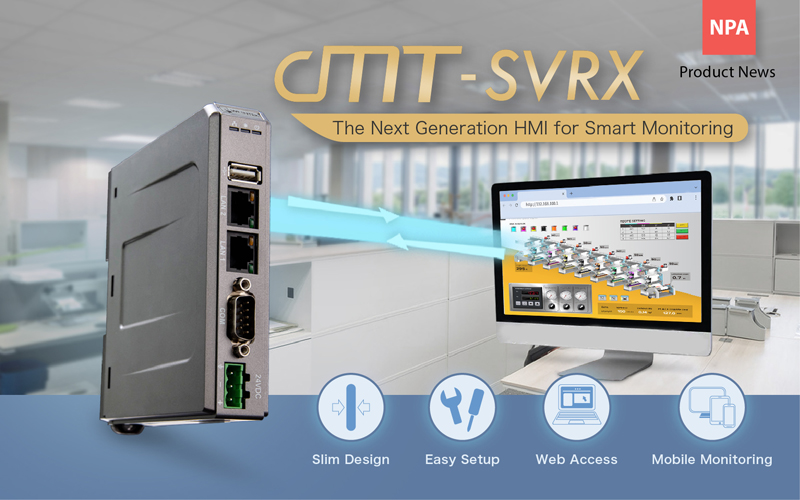 Weintek's cMT-SVR impressed the industry since its launch with its screen-less design, server-based mode of operation and the innovative underlying architecture. Over the years, it has become a popular choice for an HMI, while Weintek continues to devote talents and resources to its research and development. Now, in order to meet the demanding requirements of the latest applications, Weintek is introducing the next generation HMI, cMT-SVRX. This latest addition boasts major upgrades from its predecessor, both in hardware and software, to satisfy the needs of the present and the future.
The Flexible cMT X Architecture
The cMT X architecture is as flexible as it gets. While cMT-SVRX does not have a screen, it can be monitored using cMT Viewer app on either a PC, a tablet or a mobile phone. In addition, multi-HMI monitoring and multi-user monitoring are easily achieved under the flexible cMT X architecture.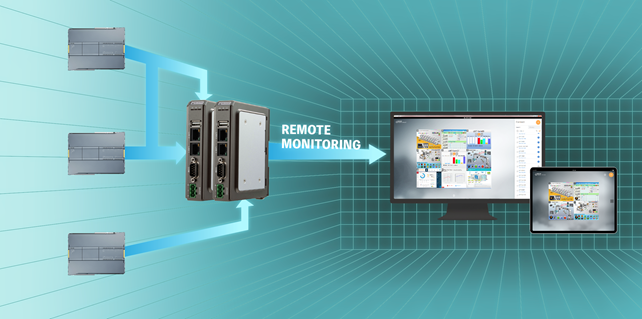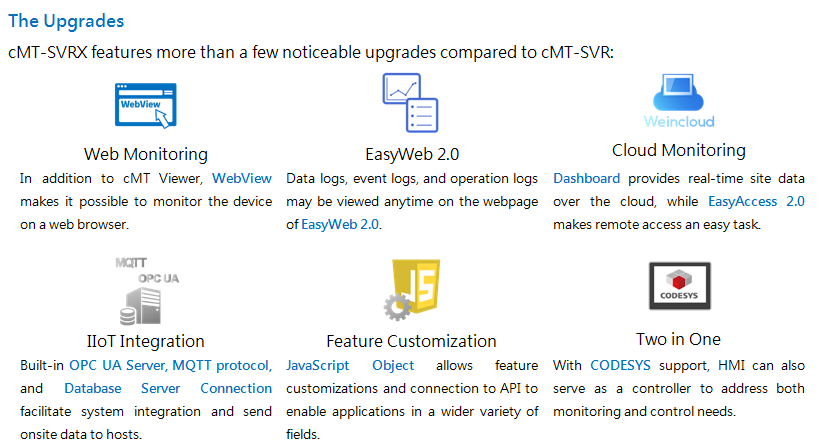 The palm-sized cMT-SVRX is quite a performer with large storage capacity, featuring powerhouse quad-core CPU and 4GB Flash, and being accompanied by a full suite of connectivity options, including dual Ethernet ports, RS232, RS485 2W/4W serial ports, and USB /Micro SD ports. In terms of protective design, PCB coating and power isolation design ensure that cMT-SVRX functions normally even in harsh industrial environments.
With cMT-SVRX advanced features and capabilities, be rest assured that your HMI needs, whether it's remote monitoring, IIoT, communication, system integration or data processing, will very well be covered!