Extensive Tag-based Communication Protocol Support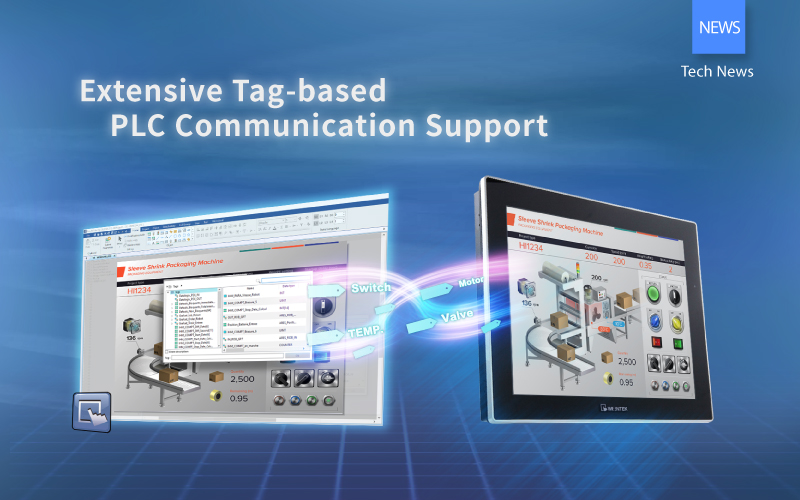 In the last decade, tag-based PLC communication has got more popular as brand names like Siemens, Rockwell, and OMRON shifted to offer tag-based products. Observing this movement, Weintek endeavors to provide the best HMI integration solution for tag-based devices.
Compared to the conventional addressing scheme, the tag-based communication technology provides distinctive advantages. Take Weintek's latest exclusive Schneider M340/M580 Series (Symbolic Addressing) driver for example. The driver employs tag-based communication technology which features [Easy Tag Import], [Deep Integration], and [Efficient Communication].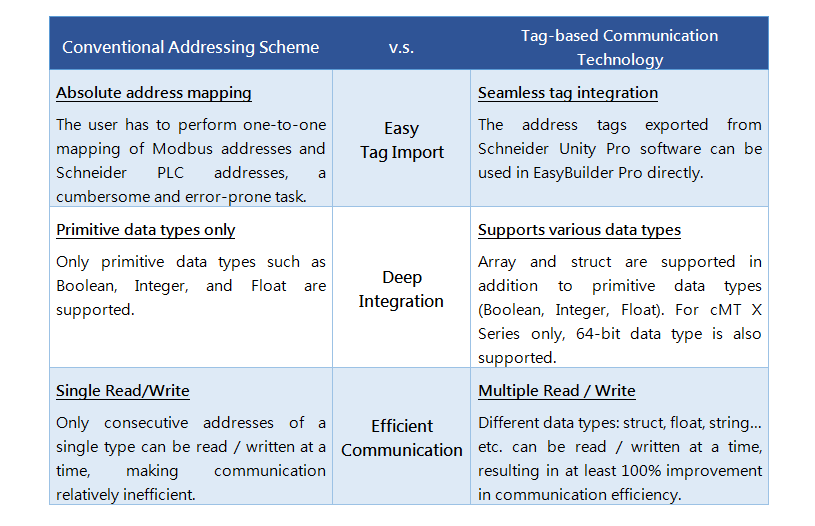 With more than 20 years of HMI expertise, Weintek now has 300+ drivers, covering a wide spectrum of industrial protocols. In addition to Schneider M340/M580, EasyBuilder Pro provides support for many other tag-based devices including: OMRON(NJ/NX), Siemens S7-1200/S7-1500, Rockwell CompactLogix, Beckhoff TwinCAT, CODESYS, Schneider SoMachine (M238/M241/M251/M258), and KEYENCE KV-8000…etc., helping users claim control of their systems regardless of the PLC involved and save tremendous amount of time spent on development.