cMT3108XP – 10.1″ Smart Capacitive HMI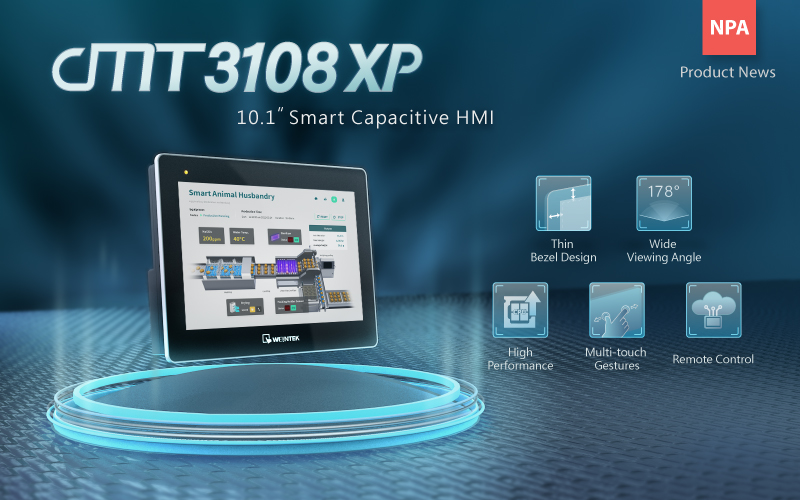 As capacitive HMI has made quite an impression given its touch features and high-quality display, Weintek now introduces an addition, the new 10.1" cMT X Advanced HMI – cMT3108XP. This built-for-IIoT HMI boasts aesthetics and performance to satisfy the requirements of smart monitoring, system integration and cloud connectivity.
Feast for the Eyes
cMT3108XP features a capacitive touch screen that supports multi-touch gesture features, similar to what we are all used to on our phones, which can be used to reduce the number of on-screen buttons needed, thereby simplifying project screen layout. Furthermore, cMT3108XP incorporates a thin-bezel design that increases screen space by 10%, while the 1280 x 800 high resolution display with 89° all-around wide viewing angle delivers exceptional viewing experience.

Powerful and Smart
Being a part of the cMT X product line, cMT3108XP is equipped with powerful hardware capabilities such as the quad-core CPU, 4GB Flash memory and 1GB of RAM. As for connectivity, it hosts a full suite of options, including dual Ethernet ports, all the serial port options (RS232 2W/4W, RS485 2W/4W, SIEMENS MPI, CAN Bus), and WiFi expansion with M02. In terms of software support, as an Advanced cMT X HMI, cMT3108XP is full-featured, offering a multitude of enhanced features to facilitate smart system integration.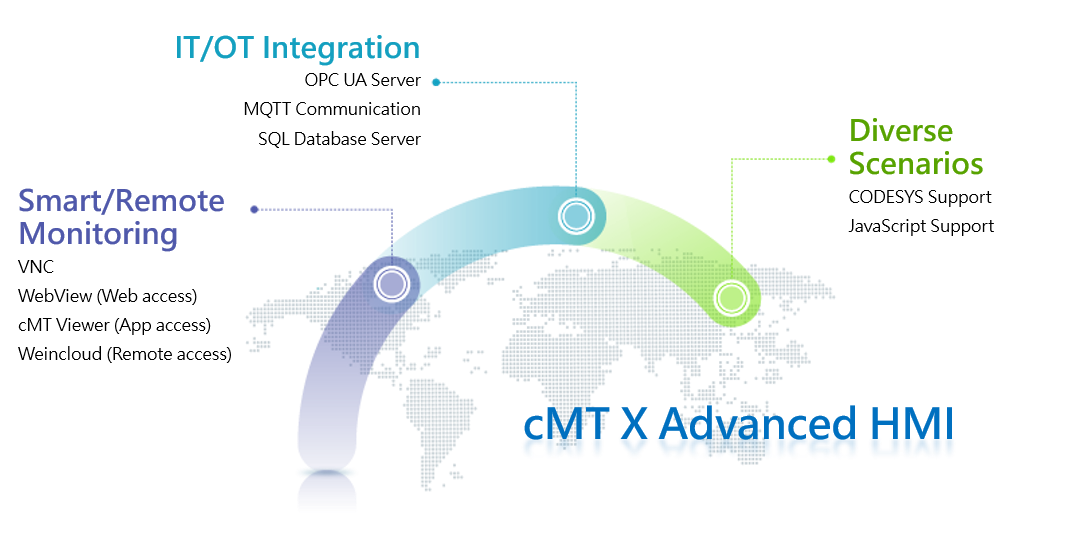 The demand for high-performance HMI remains, and cMT3108XP, with its advanced features and capabilities, will be an excellent choice for automation and system integration.
cMT3108XP Spec Highlights

10.1" cMT X at a Glance