EasyBuilder Pro Offers More Versatile, Professional, and Useful Picture Library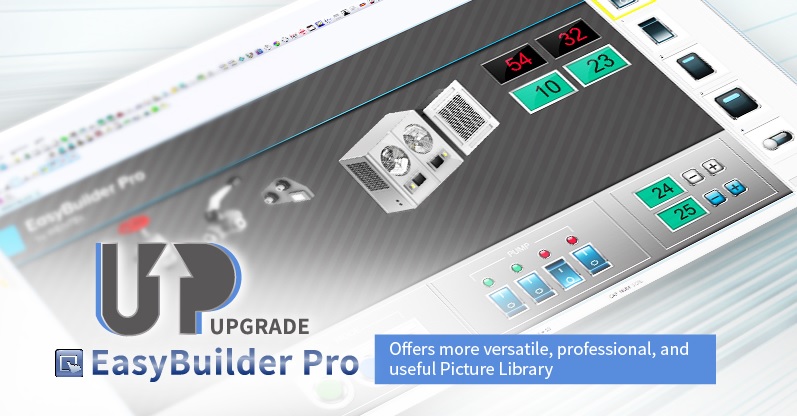 EasyBuilder Pro offers more versatile, professional, and useful Picture Library
In order to provide an easy way to design a stylish and professional operational display, Weintek RD Team has continuously worked on Human Machine Interfaces that deliver a seamless user experience just like smartphone / tablet.
The new version EasyBuilder Pro provides a more powerful, rich, and realistic picture library that makes user's project truly reflect actual environment. With hardware upgrades, Weintek HMI delivers high quality images that can compete with smartphones/tablets.
Richer Resources and Enhanced Efficiency
1. Certain objects will adopt system pictures as the default style where appropriate, which greatly reduces time to design a project. System picture library provides a variety of objects in a number of styles, as shown below.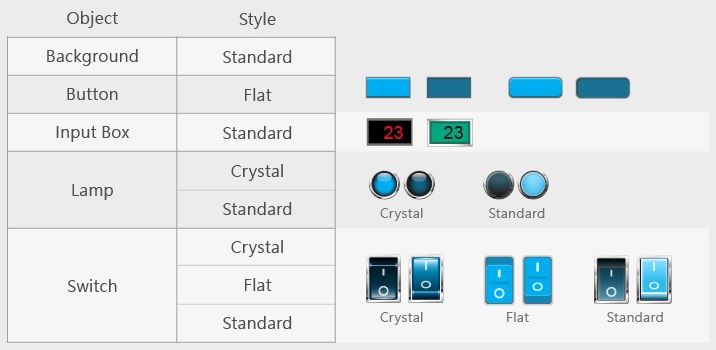 2. Users can immediately preview object color change.
3. Users can also add new picture resources in a picture library format with extension flb/flbx. (Download path: ../EBPro/library/..)


4. The path of the added picture resource can be found in Picture Library / Shape Library settings windows.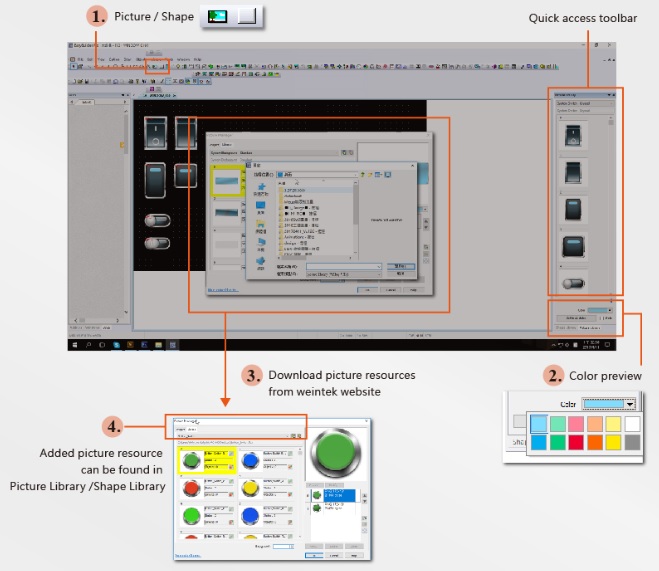 Quick Access Toolbar and Immediate Style Change
5. Quick access toolbar for Picture Library / Shape Library not only provides thumbnail previews of the pictures, but also allows users to change an object's picture easily. When an object is selected, double click a picture, or click the green check icon at the lower-right corner of a picture to apply the picture setting to the object. Changing picture for multiple objects at a time is also possible.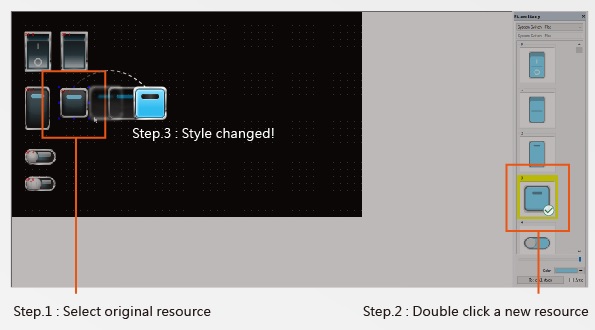 Explore More
– Download EasBuilder Pro now!
– Weintek has made a time-lapse video showing the project editing. With the new picture library in Weintek EasyBuilder Pro, you can make a fancy and stylish project!