GE Fanuc SNP-X-SNP ID
EasyBuilder Pro adds SNP ID feature in GE Fanuc SNP-X driver for RS-485 multi-drop communication. The SNP ID in GE Fanuc can be set to represent PLC station number (0~254), adding possibility to multi-drop communication via RS-485.
Example:
Formerly, one HMI COM port can only connect one GE Fanuc PLC, and the maximum was three PLCs.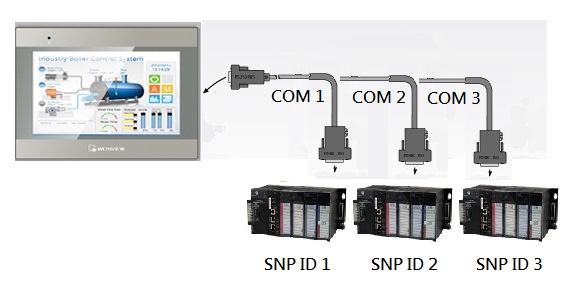 Now with SNP ID, multiple GE Fanuc PLCs can be connected through a single HMI COM port.