FB MSTP
With BACnet MSTP driver, Weintek HMI users will no longer require the BACnet adapter when you want to use BACnet MSTP device. And you can use Weintek HMI with more flexibility.
With this new driver:
You won't need to purchase BACnet adapter additionally.
The cabling on site will be easier.
The HMI can join the BACnet MSTP devices domain.
With EasyAccess 2.0, you can monitor BACnet MSTP devices remotely.
With Weintek cMT series, you can use MySQL database to manage all the data of BACnet MSTP devices without a BACnet server.
For example:
If there's a system integrator, who is installing BACnet system into an office building. Without the BACnet MSTP driver, he has to install a BACnet adapter and a router in each one of offices.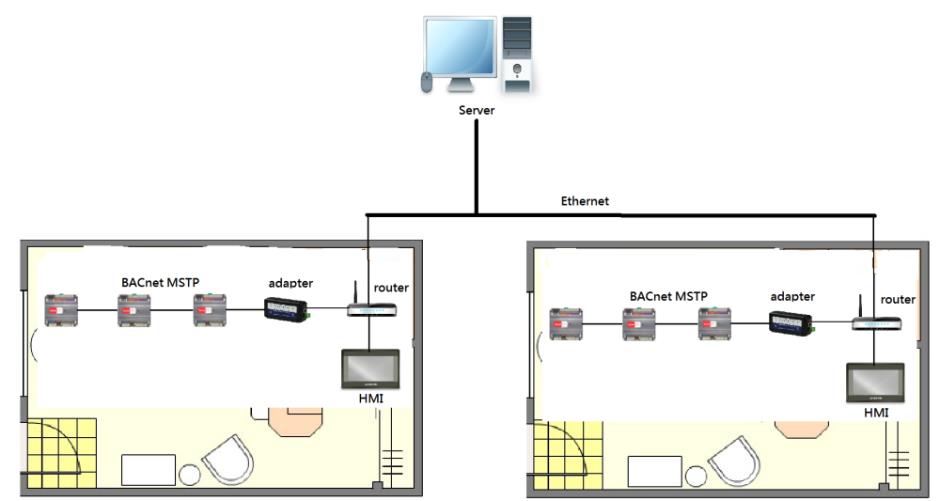 With the BACnet MSTP driver, he won't need to install BACnet adapter and router in every office. He can install the HMI into BACnet MSTP system directly.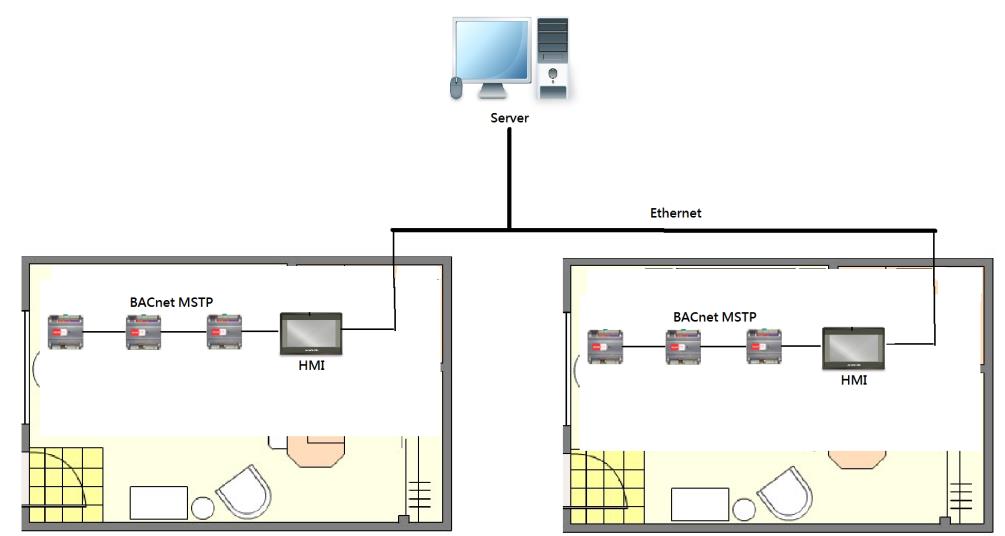 Using EasyAccess 2.0, even the user is not in the building, he can use smart phone or tablet directly to connect the BACnet MSTP devices such as the lights or air conditioner in the office.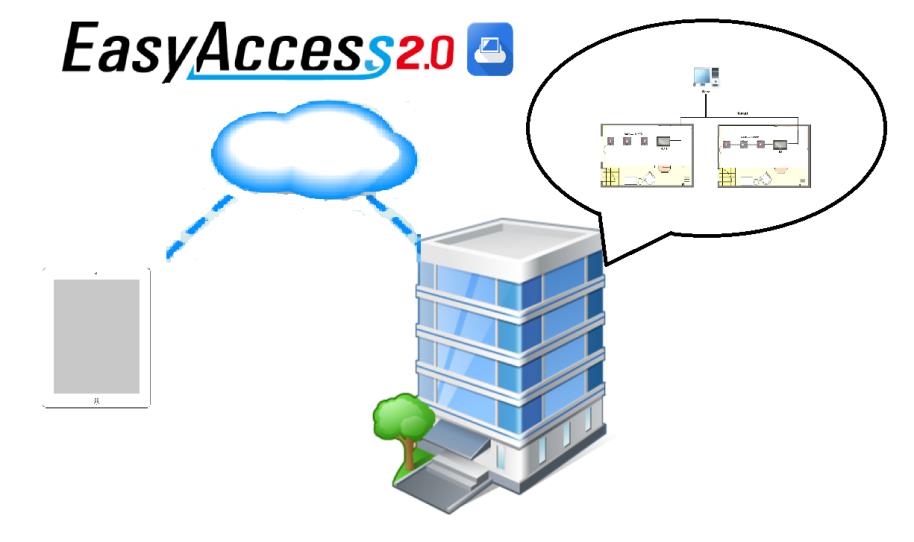 What's more, with Weintek cMT series, the user can use the MySQL database to collect the BACnet MSTP devices' data like temperature, humidity and power consumption in every offices for central management. He doesn't need an extra BACnet server to manage all the data.